Team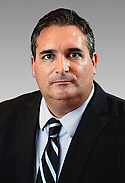 John Kennedy, CFA® Senior Financial Advisor, Portfolio Manager
John enjoys working with clients that value well-planned strategies and tactics. He provides customized investment advice, wealth strategies, and value-added services to businesses, institutions, executives and their families.
John has completed the Chartered Financial Analyst Program and is a CFA charterholder. He is an active member of the CFA® Institute and CFA® Society of Los Angeles. A graduate of the University of California at Santa Barbara, John received a bachelor's degree in business economics and a certificate in accounting. Additionally, he has completed the Series 7, 65, 66 and CPA examinations.
Outside of work, John is actively involved with a number of community nonprofits. He enjoys reading, audio books, hiking, traveling, and spending time with his wife, Sheena, and two young children, Kaitlin and Matthew.
Our Extended Team of Integrated Wealth Planning Professionals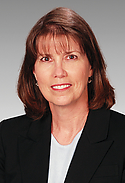 Connie Bergstrom, QPFC, AIF® Vice President, Associate Director, Retirement Plan Consultant
Connie works with the firm's financial advisors and their retirement plan clients to help find solutions, empowering plan sponsors to act in the best interests of plan participants and their beneficiaries. Connie provides education, marketing and support for all types of retirement plans and is a resource for qualified and non-qualified retirement plans, IRAs and annuities. She joined D.A. Davidson in 1997 with 10 years of prior experience in the financial industry. She holds a bachelor's degree in business - finance in addition to the Qualified Plan Financial Consultant designation through the American Society of Pension Professionals and Actuaries, and the Accredited Investment Fiduciary® certification from the Center for Fiduciary Studies.
---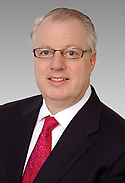 Steven Condon President, Asset Management and Trust
Steve oversees the asset management and trust divisions at D.A. Davidson Companies. Within D.A. Davidson Trust Company, he has broad oversight responsibility for ensuring the trust company provides comprehensive planning for its clients and also for management of the firm's team of professionals. Steve joined the firm in April 2015 after previously serving as President of The Corundum Group in Colorado Springs. Additionally, he was a founder and board member of Central Bancorp, Inc., a diversified holding company operating not only Corundum but also a commercial bank, mortgage company and an affiliated insurance company. Steve holds a bachelor's degree in business administration from the University of Minnesota's Carlson School of Management.
---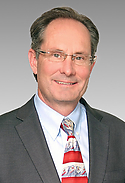 James Ragan, CFA® Senior Vice President, Director of Wealth Management Research
James and his research team provide equity research and updates, portfolio analysis tools and model portfolios of recommended equities to financial advisors and their clients, including individual investors and their families, businesses and nonprofits. His focus is on developing multiple channels for distribution of research to D.A. Davidson's roughly 400 financial advisors and their clients so that each client can make informed financial decisions that match their objectives and situations. James has spent over 20 years in the financial services industry, and is co-manager of the D.A. Davidson Focus List model portfolio. He is a graduate of the University of California, Los Angeles with an MBA in finance, a bachelor's degree in economics/management and also holds the Chartered Financial Analyst® designation.
---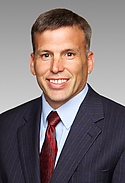 Scott Haigh Senior Vice President, Portfolio Manager, Director of Managed Assets Research, D.A. Davidson & Co.
Scott is head of the department's investment management research efforts covering mutual funds and exchange traded funds, and serves as lead portfolio manager for the firm's proprietary Managed Funds Portfolios program. In addition, Scott provides due diligence, monitoring and recommendations for the Separately Managed Account and Unified Managed Account programs. He has been instrumental in the design and implementation of the department's discretionary asset allocation programs. Previously, Scott worked as an insurance products analyst at Prudential Securities, and he holds a bachelor's degree in economics from Montana State University.
John Kennedy and other valued team members are available to meet with clients at D.A. Davidson's Santa Barbara, Ventura, Encino, Los Angeles, Pasadena and Long Beach offices.