Our Firm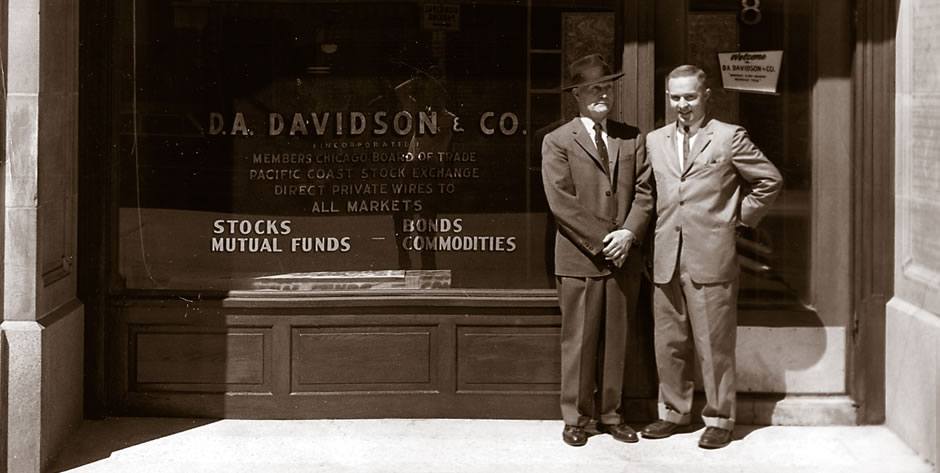 1,350+ employees. 92 offices. 25 states.
Founded in 1935, D.A. Davidson Companies is an employee-owned financial services holding company headquartered in Great Falls, Montana. D.A. Davidson has office locations across the nation and offers financial products, services, and straightforward advice. The family of D.A. Davidson Companies includes Davidson Investment Advisors, D.A. Davidson Trust Company, Davidson Fixed Income Management, and three divisions of D.A. Davidson & Co.: Wealth Management, Equity Capital Markets, and Fixed Income Capital Markets.
We believe there is only one way to navigate through the wealth of financial service options: straight forward. We offer clear strategies with smart solutions that match your goals, helping you every step of the way as we show you the path to achieve them. Our personal approach is rooted in the values, stability, and discipline of our 80-year-old, employee-owned company that is as independent as you are.
2017 Annual Report — The Power of Transformation
In 2017, we not only helped effect change for our clients, but also served as agents of change within our own company walls. In this report, we are pleased to share the transformative power of leadership and what it means to us.